Materials Performance Magazine | Eni, Oceanit Present HeatX Nanocomposite for Decarbonization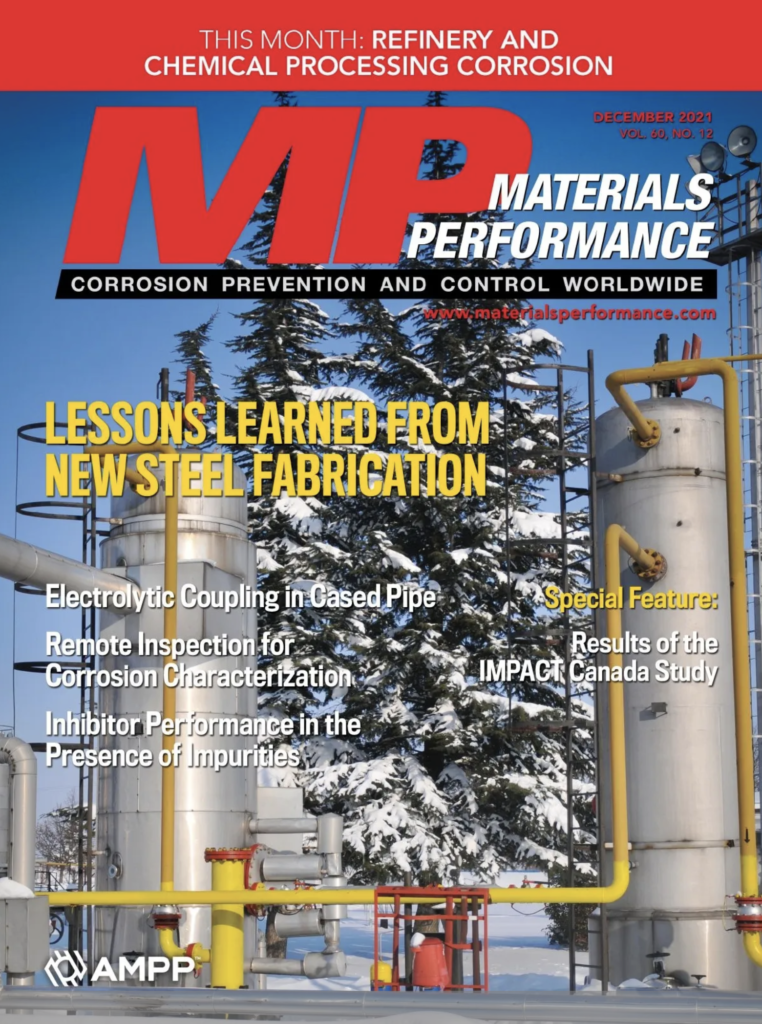 Oceanit's work with Italian energy firm Eni S.p.A. on HeatX for dynamic decarbonization was covered in the December 2021 issue of Materials Performance magazine. The 12-month HeatX pilot was conducted at Eni's Nikaitchuq upstream facility in Alaska, USA, where Oceanit applied HeatX nanocomposite treatment to a produced-water exchanger (PWX) to combat fouling and corrosion issues in heat exchanger (HX) systems.
Eni and Oceanit co-presented the results of the pilot at the 2021 Abu Dhabi International Petroleum Exhibition & Conference (ADIPEC) conference in Abu Dhabi, UAE. Hosted by the Abu Dhabi National Oil Company (ADNOC), ADIPEC is the world's most influential meeting place where oil, gas and energy companies and professionals will convene in-person, safely and securely, to engage and identify the opportunities that will unlock new value in an evolving energy landscape.
Materials Performance (MP) is the world's largest circulation magazine dedicated exclusively to corrosion prevention and control. Published monthly by NACE International, and distributed to more than 37,000 readers, MP covers the latest methods of corrosion control used in industries and infrastructure worldwide.
You can read the full article by clicking here: https://www.materialsperformance.com/news/2021/12/eni-oceanit-present-heatx-nanocomposite-for-decarbonization