Eni and Oceanit Present HeatX Nanocomposite for Dynamic Decarbonization at ADIPEC 2021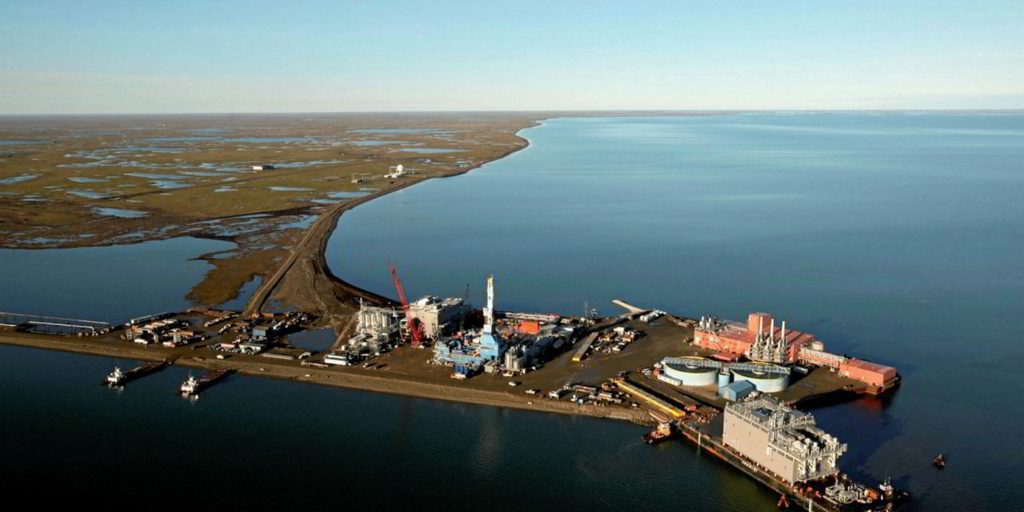 An Eni S.p.A. and Oceanit pilot program demonstrated a 97% reduction in fouling in refinery heat exchangers (HX) with nanocomposite treatment HeatX, reducing carbon emissions by up to 17,000 tons annually in the pilot facility alone 
Taken on a global scale, HeatX's ability to prevent fouling in power plant and refinery HX equipment could mitigate of 85 million tons of CO2 emissions annually 
HeatX is an ultrathin nanocomposite designed to improve heat transfer on HX surfaces by changing the surface energy and repelling fouling.

Abu Dhabi, United Arab Emirates. 16 November 2021 | Eni S.p.A. and Oceanit presented the results of a collaborative pilot program at the Abu Dhabi International Petroleum Exhibition and Conference (ADIPEC), which demonstrated the potential to reduce carbon emissions from a single power plant by 17,000 tons annually. The 12-month pilot was conducted at Eni's Nikaitchuq upstream facility in Alaska, where Oceanit applied a novel nanocomposite treatment called 'HeatX' to combat fouling and corrosion issues in heat exchanger (HX) systems.

The negative impacts of fouling and corrosion on HX systems is well documented in the energy industry, inflicting losses in HX efficiency and productivity. HX surfaces treated with HeatX showed a 97% improvement compared with untreated control surfaces, preserving heat transfer performance, preventing fouling, and reducing the need for supplemental heating in the treated system.
These efficiency benefits affected a direct reduction in fuel burned and emissions released. Eni data shows that HeatX nanocomposite, when fully deployed at their Alaska facility across all HX systems, could reduce annual facility emissions by over 17,000 tons of CO2.
HeatX is an ultrathin surface treatment that creates an extremely low surface energy, making it difficult for any kind of deposit or fouling to adhere to treated surfaces. HeatX had previously proven its capacity to mitigate fouling in seawater-fed HX systems at a powerplant in Hawai'i. The collaboration with Eni in Alaska was the first time HeatX was tested in a refinery setting.
During the one-year pilot, a produced-water exchanger (PWX) was treated with HeatX, and a nearby sales-oil production exchanger (SOPX) in the same process train was left as an untreated control. Despite the fact that the PWX handled unprocessed crude oil, while the SOPX handled the same product after processing, the HeatX-treated PWX experienced no surface buildup or deposits during the deployment, while the control SOPX experienced significant build up and exchanger tube obstruction.
In the ADIPEC technical presentation and accompanying paper, Eni showed how the pilot results represent significant potential for carbon emissions reductions for refineries worldwide. At the Eni test facility alone, preserving heat transfer efficiency averted emissions would equal the annual carbon sequestration capacity of 19,500 acres of forest.
Now that the HeatX technology has been proven and the economic benefits have been qualified on a pilot unit in the field trial, Eni will deploy the HeatX nanocomposite on its production exchangers in a nearby North Slope facility.
Eni is an integrated energy company headquartered in Rome with operations in 68 companies around the world. Considered one of the seven "supermajor" energy companies, Eni is involved in all aspects of energy from the development of new energy solutions to more traditional hydrocarbon exploration and production. Staunchly committed to the United Nations Sustainable Development Goals, Eni aims to reach net zero emissions by 2050. Reducing its current emissions by improving efficiency with drop-in technologies such as HeatX is a key step in that process.
Founded in Honolulu, Hawaii in 1985, Oceanit is a privately-held, award-winning innovation company that works to solve important problems across sectors like aerospace, energy, environment & climate, ocean sciences, health, and materials. A 'Mind to Market' company, Oceanit employs the unique discipline of Intellectual Anarchy to transform fundamental science developed in the lab into impactful technologies for the market. Oceanit creates cutting-edge solutions, services, and products recognized for excellence in advanced technology R&D and aimed toward delivering the future for the next 100 years.