Materials Performance Magazine | Preventing Corrosion in Seawater-Fed Heat Exchangers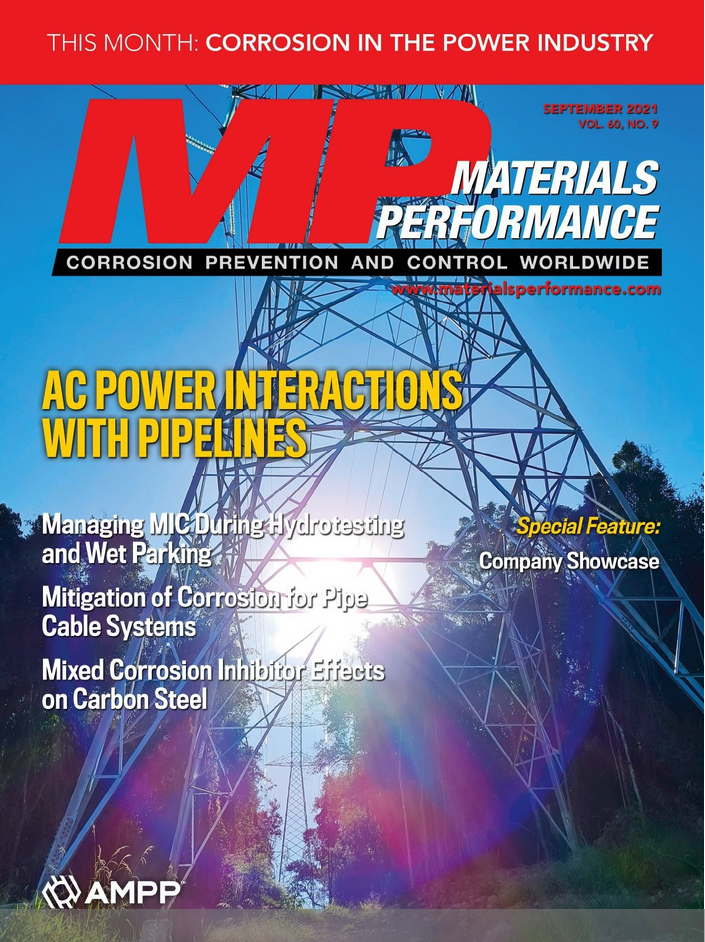 Oceanit's HeatX nanocomposite surface treatment for dynamic decarbonization was featured in the September 2021 issue of Materials Performance magazine, in an article written by Rebecca A. Bickham.
The Association for Materials Protection and Performance (AMPP, formerly NACE International) recently held their CORROSION 2021 conference, where Oceanit's Matthew A. Nakatsuka gave a technical paper presentation on "Novel Anti-Fouling Surface Treatment for Heat Exchangers." The paper, written by Nakatsuka along with Oceanit researchers Andrea C. Mansfeld, Sumil S. Thapa, Vinod P. Veedu, and Erika P. Brown, addressed how fouling challenges in heat exchangers can be mitigated with an ultra-low surface roughness treatment acting as a protective barrier against biofilm formation and erosion, while simultaneously improving the effective heat transfer rate.
HeatX nanocomposite is a water-based surface treatment that forms a slick, omniphobic layer on the heat transfer surface. These surfaces are often exposed to marine biomes as a cooling fluid, and experience erosion from debris, like sand, and fouling from microorganisms and other biofilms.
Materials Performance (MP) is the world's largest circulation magazine dedicated exclusively to corrosion prevention and control. Published monthly by NACE International, and distributed to more than 37,000 readers, MP covers the latest methods of corrosion control used in industries and infrastructure worldwide.